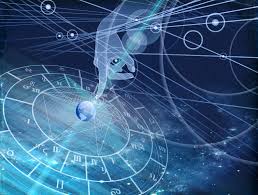 If you are interested in astrology and you live in Milan, Rome  or in Italy this website will provide you with a lot of valuable astrological resources. The site is mainly targeted at Italian speakers but I also thought about those of you who are foreigners and love astrology.
The resources you find here relates to psychogical astrology: while many people think that astrology helps us to understand what may happen in the future, it can be of greatest value when we use it to understand why things happen as they do and how personal patterns and behaviours influence the process.
Astrology is an extremely accurate tool for self-awarness: it allows us to understand ourselves and other people.
Astrology is philosophy: it helps people to make sense of crucial events, it provides a higher vision of life and a deep understanding of human beings;
Astrology is a language: if you learn how to decode  it, you access higher levels of understanding of human experience;
Astrology is personal development: it shows you your lights and shadows,it guides you on your self development track and helps you addressing the main issues you have to face to go to the next level
Here you can:
– read a selection of posts written in English and published in my astrological blog: they are targeted at astrology beginners;
–  if you are a little more familar with astrology, you can read one of my articles in English here;
– read about me and my background;
– subscribe to the astriepsiche newsletter to receive short astrology lessons via e-mail: just fill out the form in the left sidebar;
– request individual astrology classes in English in Milan or Rome for you or for a small group of people: I am glad to hold astrological seminars or full courses for  beginners in English in northern Italy and in Rome.  If you wish, just contact me  writing an e-mail to sonia@astriepsiche.it;
– read about natal chart consultations;
– read about children horoscopes;
–  learn about   individual astrological consultation: periods abroad give you the chance to re-think yourself, to reconsider your life, your experiences and maybe also to find out new aspects of your personality or start a new path of life. Astrology is an incredibly valuable support in doing so. I  do astrological consultations in English, both in person  and on the phone or via skpe.
– find suggestions about good astrology books and where to buy them in Milan: I will soon publish a page devoted to this topic.
Stay tuned for new features in English!